Timor Tsumani Update - May 2019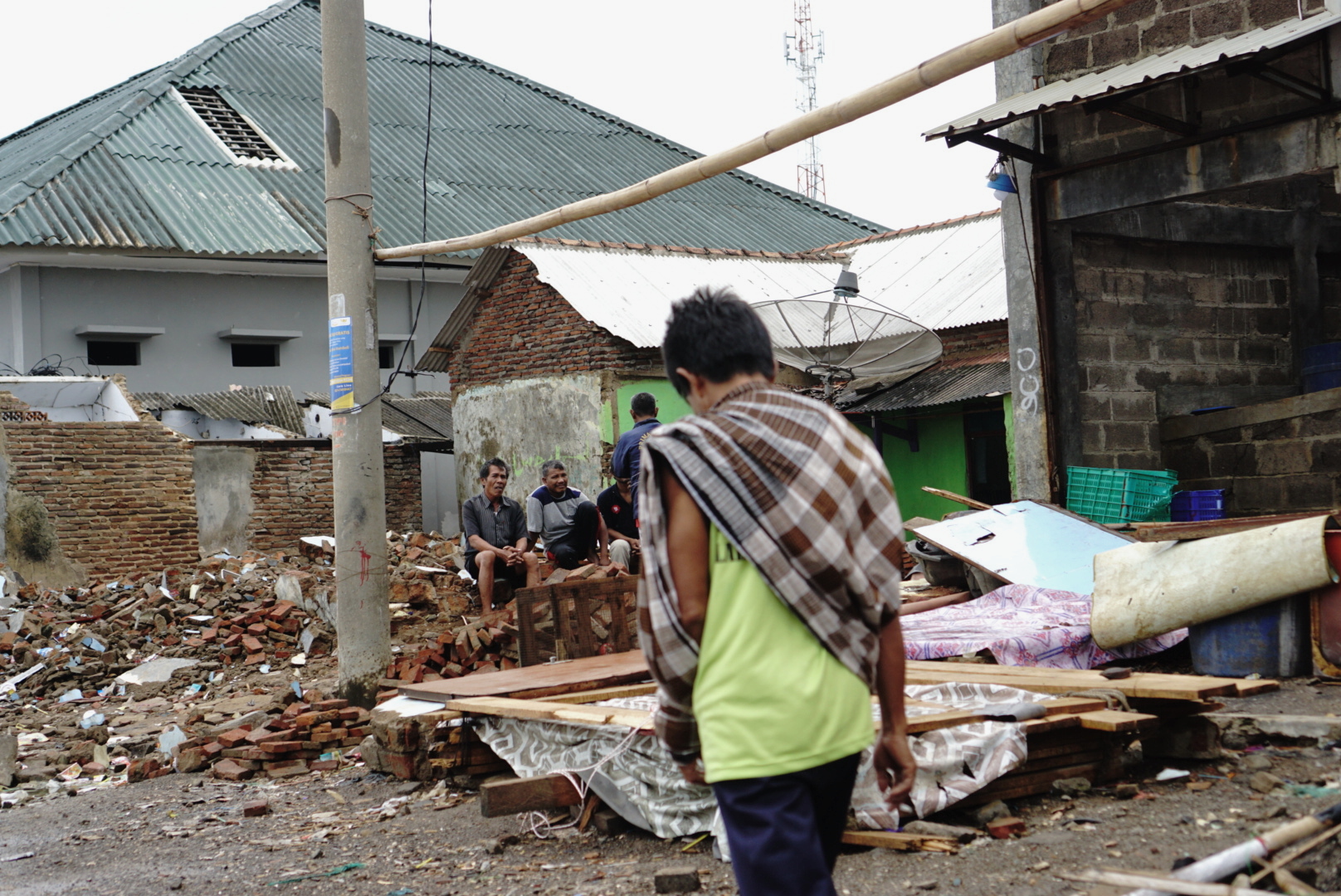 On December 22, 2018, the Banten area near Timor, Indonesia was in the international news, because of an undersea tsunami that devastated the area. CRWRF responded to this disaster by partnering with New Hope on relief efforts. The following is an impact statement from the response we supported.
Fifteen year old Sugi was in school a couple of kilometers away from his home when the tsunami struck. Sugi's father is a fisherman and on the day of the tsunami he and his wife had gone to the market to sell the catch from the night before. They were on their way home when the wave struck and which wiped out their beachfront home. You can imagine the shock when Sugi and his parents came home to find the whole street wiped away, leaving only piles of rubble. Together with their neighbors, they were taken to the refugee camp consisting of tarps for shelter; not an ideal situation especially considering it was the middle of the rainy season and crowded places with poor hygiene are breeding grounds for malaria and dengue-carrying mosquitoes. Sugi had been preparing himself for the upcoming national exams, but suddenly found himself without a home, clothes, or personal belongings and living in dire circumstances.
Together with the Reformed Churches in Timor, New Hope, and CRWRF, Pastor Markus and his wife Anita were able to also provide physical relief in the form of food, baby care, and hygiene packages. While distributing these, they met Sugi and his parents. Despite the difference in religion (Sugi's family is Muslim), his parents expressed their worry about Sugi not being able to continue school, and asked if there was any way for Pastor Markus and his wife Anita to be able to help. Recognizing God's guiding hand, the pastor and his wife immediately responded by offering that Sugi to stay and live with them until his parents are able to rebuild their family home. This offer was gladly accepted; Sugi was able to finish his national exams and is looking forward to starting senior high school. While living with the pastor and his wife, he has shown a keen interest in the Bible, has actively participated in family worship, and also attends the Sunday worship services and weekly Bible studies.
In the midst of so much tragedy and suffering the Lord continues to unfold His plan. The little church that had been scorned and frowned upon now has become a center of hope.. Please continue to pray for those affected by the tsunami and that through tragedy they may find hope. Please pray also specifically that the Holy Spirit would work faith in the hearts of Sugi and his family.