Conslata's Success Story - March 2019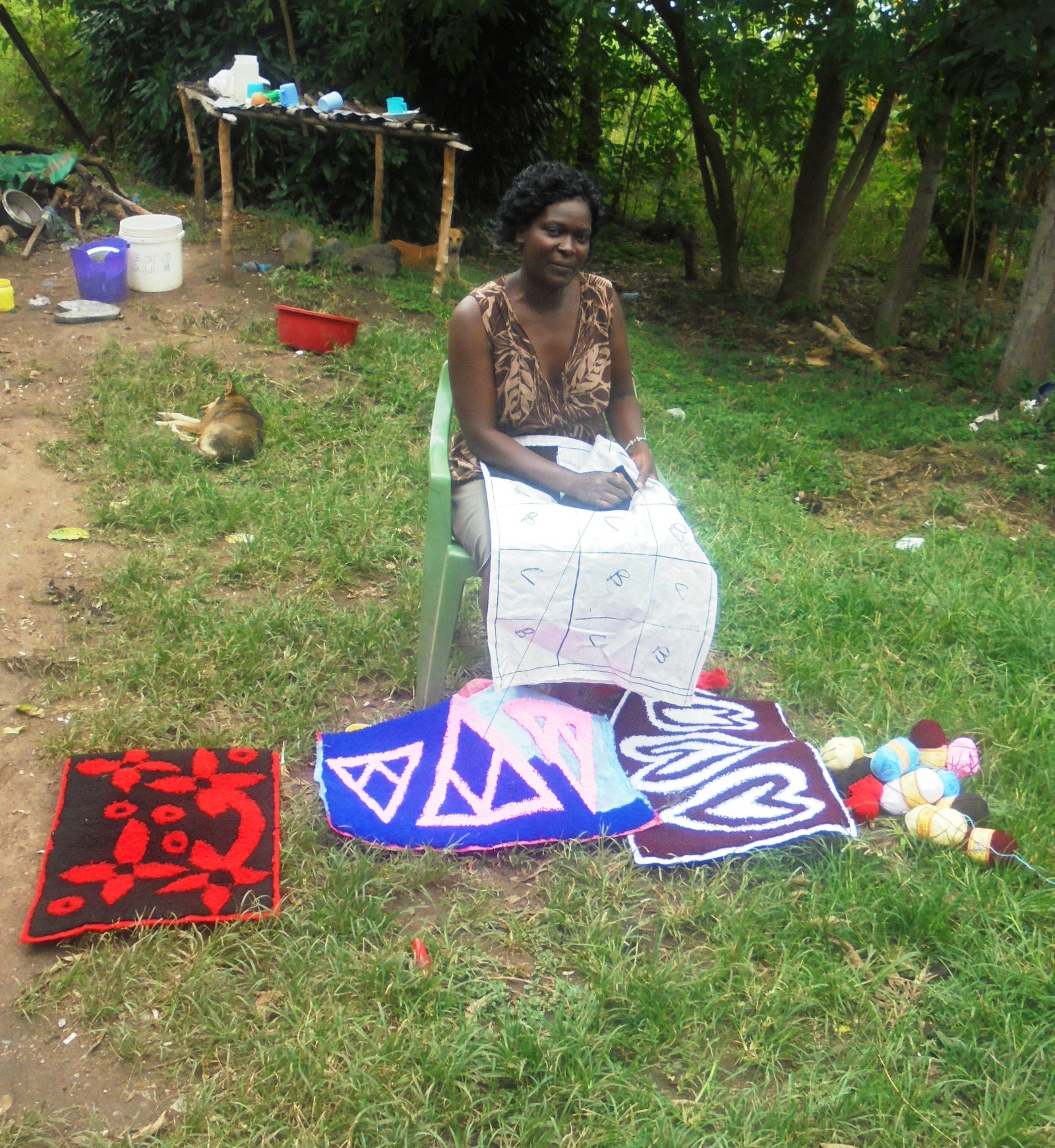 My name is Conslata - I am 40 years old and a single mother of three children, two girls and one boy aged 11-19 years old. I am a member of Kwe kod ng'uono self-help group.
We meet on a weekly basis and we learn about savings and loans to help us meet our family's needs. From the group I was chosen to be the community facilitator whereby I support in overseeing group activities.
Through the group I managed to acquire different skills like bead making, mat making, farming, record keeping, and business skills. From the savings I made, I was able to buy food for my children. I have also started basket making using beads and was able to use that income to pay my daughter's school fee. In the course, the program took us to a trade show where I learned how to make door mats using sisal bag and thread. I decided to switch to mat making as it is in high demand and less time consuming as compared to baskets. Through group loans, the financial lending program that the Tamu program has set up, and making of these mats I have managed to pay for my children's education – my youngest starts high school next year! I am so grateful to the program because of the knowledge and skills I have gained.
The goal of Tamu Project is to work towards improved livelihood of the Tamu community through 3 long term outcomes: improved education standard, improved community health, and social-economic development of vulnerable households.